Adam Bienkov | Thursday 12 April, 2012 18:32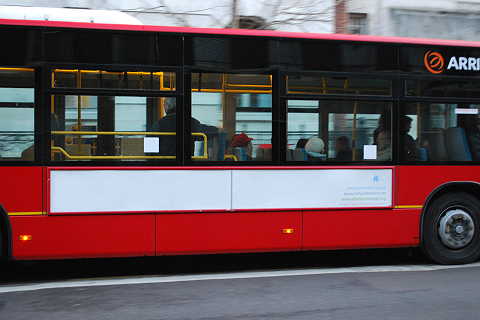 Transport for London have intervened to block advertisements promoting 'gay conversions' that were due to run on the side of London's buses next week.
The adverts were part of a campaign by fundamentalist Christians to promote 'reparative therapy' which they believe can 'cure' people of homosexuality.
They appear to be a response to another campaign by gay rights group Stonewall in favour of equal marriage rights.
The banners had been due to run on five bus routes in the capital according to The Guardian.
A spokesperson for TfL told The Scoop that they had been initially accepted by an external agency and cleared by advertising regulators:
"This advertisement has just been brought to our attention by our advertising agency, CBSO and we have decided that it should not run on London's bus or transport networks. We do not believe that these specific ads are consistent with TfL's commitment to a tolerant and inclusive London. The adverts are not currently running on any London Buses and they will not do so."
Labour's Mayoral candidate Ken Livingstone said today:
"London is going backwards under a Tory leadership that should have made these advertisements impossible. They promote a falsehood, the homophobic idea of 'therapy' to change the sexual orientation of lesbians and gay men."
Liberal Democrat candidate Brian Paddick said:
"From personal experience as a gay Christian, I can tell you that it's much better to be out than in. We should be celebrating the diversity for which London is known for, not denegrating it. As Mayor I want to make London a place that is welcoming to all people, including Christians."
Two years ago TfL were heavily criticised for accepting sponsorship from payday loan company Wonga.
Earlier this year a London Assembly investigation warned that TfL "seems to have taken an ad hoc approach to sponsorship, which could expose it to unnecessary risk if a sponsor suffered serious reputational damage."
---