Darryl Chamberlain | Thursday 9 June, 2011 12:46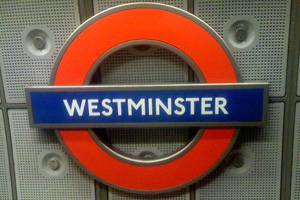 London's MPs could find themselves fighting amongst each other for seats at the next election, according to predictions by researchers at Liverpool University.
With the coalition aiming to cut the number of MPs to 600 for the next election, London is likely to lose five of its seats – meaning some will have to scramble to save their jobs.
The analysis, produced by Kevin Larkin and Lewis Baston of Democratic Audit, suggests wholesale changes to many of London's seats – leaving neighbouring MPs fighting against each other to be selected for the new constituencies.
Labour's Meg Hillier is one MP whose seat is at risk, with most of her Hackney South & Shoreditch seat absorbed into a new Shoreditch & Finsbury constituency.
In Walthamstow, Stella Creasy would see her constituency divided into two, while Glenda Jackson 's Hampstead & Kilburn seat would also be split up.
South of the river, Nick Raynsford 's Greenwich and Woolwich seat would be split into very different-looking Greenwich & Deptford and Woolwich constituencies, while former cabinet minister Tessa Jowell 's Dulwich & West Norwood is also for the chop.
Kate Hoey 's Vauxhall constituency also gets divided up, with much of the borough of Lambeth forming a new Brixton seat.
Some MPs can relax, though, if these predictions are right. Labour stalwart Harriet Harman 's Camberwell & Peckham seat stays safe, as does the Twickenham base of Lib Dem cabinet minister Vince Cable. Fellow Lib Dem Simon Hughes 's Bermondsey and Southwark seat also remains untouched. They will only have the people's verdict to worry about come the next election.
The full list of predictions can be found on the Democratic Audit website.
---